PROF&E Ltd. is a 100% Canadian owned company with the head office located in Markham, Ontario. The company was established in 1991 when we offered property assessments and building improvements primarily for private owners and developers. Today our consulting services are provided to federal, municipal, industrial, manufacturing, commercial and residential market sectors. Our main areas of expertize are project management, civil engineering, structural engineering, architectural design, asset management and construction support/administration.
Our licensed professional engineers, architects and technologists offer top quality design and construction support service. On all our projects we provide our clients with distinguished European architectural design. Our PMP certified professionals offer project management services from relatively simple assessment project to multi-million water projects. We have resources to fully support our clients from the planning stage to commissioning.
We carry general liability, environmental, auto and professional liability insurance. We have active Certificate of Authorization by PEO.
Our Mission
Expand company's portfolio and grow key business and technical areas maintaining PROF&E's technical superiority and full business sustainability of its services. Attract and retain top quality people, and give them opportunity to continuously develop and to promote their expertise. Grow client base by promoting new technologies and new approaches that will address their needs and help them achieve sustainable future.
Our Vision
Be the company of choice in the selected areas of design and renovation of municipal facilities, linear infrastructure, industrial plants, and building construction consulting business by providing superior customer service, by mastering technologies we specialize in, and by fully integrating sustainable development into daily operation.
Free Downloads
To obtain PDF copy of our corporate brochure, please follow the link below:
PROF&E Corporate Brochure
For all other downloads, please refer to the following page (login is not required):
Free Downloads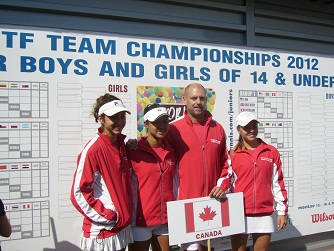 Sponsoring
PROF&E sponsors some top junior tennis players, including Katarina Kopcalic who earned multiple national and international titles in various age categories. In August 2014, she won National Championship in her age category.
We strongly believe in principles of sustainable development, therefore we added 'smart house design' and 'green' design into our business line. We have integrated energy efficiency analysis in our design process and application of the most recent technologies in an effort to minimize our ecological footprint while improving quality of living and working space. Our goal is to integrate sustainability in every aspect of our business and work with our clients to apply principles of sustainable development on every project. To learn more about our "green" approaches in design, follow the link below:
Sustainable 'Green' Design