PROF&E for Municipal and Federal Clients
Design and Contract Administration

Design of Special Structures

Design-Build and Public-Private Partnership

Condition Assessment and Rehabilitation Design

Structural Design Beyond Ordinary

Contract Administration and Construction Supervision

Planning and Design

Corrosion Prevention and Coating Systems
For the last 20 years PROF&E has been providing technical services to a wide range of municipal and federal clients for various infrastructure projects, including military facilities, water and wastewater treatment facilities, transmission, conveyance, collection and storage of water and wastewater. Our senior engineers have been providing services to this sector for over 20 years. We are committed to client satisfaction through quality and excellence of our services. In order to understand and meet clients' expectations, we place considerable emphasis on communication and close partnership with our clients. Our professional staff delivers innovative approaches by applying the latest technologies and ideas combined with sound practical skills and experience.
Pre-packaged treatment solutions are usually suitable for smaller municipal installations. In early stages of the project PROF&E's engineering staff would work with the Owner in find the best technology for the particular application, effluent quality design criteria and energy targets. We have many years of experience in pre-selection of a packaged treatment systems, integration and commissioning of these systems. These solutions could result in significant savings in energy cost, operational cost and real estate cost by minimizing building footprint.

Services:
Offer:
Process optimization and commissioning,
Corrosion mitigation and prevention (including coating system design),
Design-build, offering pre-packaged wastewater treatment systems,

Recent Projects:
Success Stories:
Defense Canada
In 2013 PROF&E was awarded a contract to assess condition of the existing armoury building in Oshawa, Ontario. The building was almost 100 years old and as such it was considered as a heritage.
---

Region of York
Soon after successful completion of Elevated Tower Performance Report in 2013 that captured condition of all elevated water storage tanks across the Region, PROF&E was engaged to prepare condition assessment report for all Groundwater Production Facilities in the Region.
Know More ->
---

Region of Peel
In 2012 PROF&E was awarded a contract with the scope to obtain all necessary approvals and prepare a construction contract for drainage modifications and site preparation for permanent storage facility and temporary disposal facility at 750 Britannia Road East in Mississauga, Ont.
Representative Service Lines: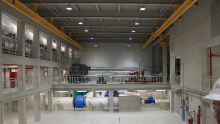 Region of Peel
Pumping Stations and Headworks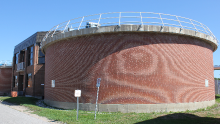 City of Barrie
Water, ww and chemical storage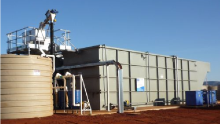 Various Small Municipal Plants
Pre-Packaged Treatment Plants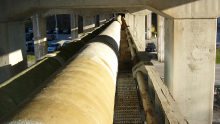 Region of Halton
Linear Infrastructure