Professional Condition Assessment, Inspection and Asset Management
In PROF&E we offer professional condition assessment and inspection as a stand-alone service for customers that are looking for an evaluation of their existing properties, or as part of our asset management line of service. Considering that the urban areas in Southern Ontario now have limited space available for new, green-field developments, renovation of existing buildings with partial demolition of existing buildings is becoming more popular. In our condition assessment reports, we provide advise on what part of the existing structures can be retrofitted to suit new function and how new and existing can best function as one unit.
PROF&E has been in this line of business since 1991. Depending on a project, on our projects we utilize from the very simple inspection techniques to the most sophisticated, state-of-the-art inspection techniques and equipment. As required, for some specialized scope of the work such as CCTV pipe assessments, 3D scanning, etc, we recommend our strategic partners.
Various types of projects that we carried out in the past were not limited to the following:
office buildings,
residential houses and apartment buildings,
retail stores,
municipal facilities,
reservoirs, digesters, containment tanks,
various parking garages, parking lots, maintenance facilities,
storm, sanitary and water pipes,
aqueducts and elevated tanks.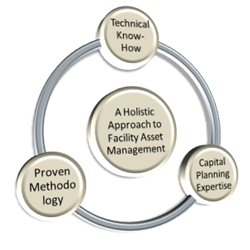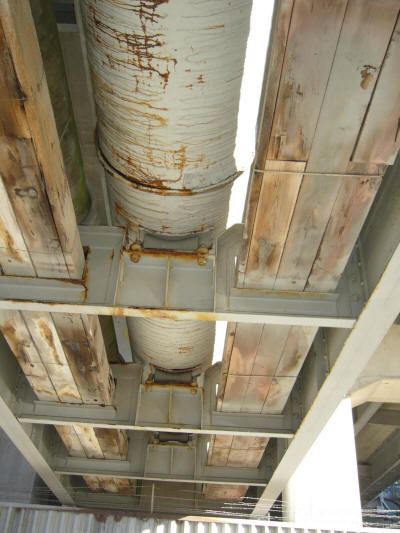 Asset Management
PROF&E's Asset Management Consulting service completes the holistic approach to its facility services. Although we offer services for all the elements of an asset management from, including thorough condition assessments and capital planning, the backbone of our asset management approach is a well structured framework appropriate and unique for each of our client's needs with aims to:
Have a stronger focus on what is required to deliver service outputs and outcomes (rather than the consumption of resources);
Supports the principles of the whole-of-the-organization approach to asset management;
Improve the way in which assets align with and contribute to achievements of organizational priorities and service delivery outcomes.
Too often the engineering of facilities is deemed complete once the construction phase is completed and system components are commissioned. PROF&E believes that after the construction phase the operation, maintenance and rehabilitation work necessitates an equal, if not greater, engineering and management effort. This is why we provide a holistic consulting service to facilities, for property and building infrastructures. The 360 degree approach optimizes the entire lifecycle of the facility, from the planning stages, design & construction, to operation, maintenance, and rehabilitation decision making, providing an optimized and cost effective way to manage the lifecycle of a facility.